Excellence in Eyecare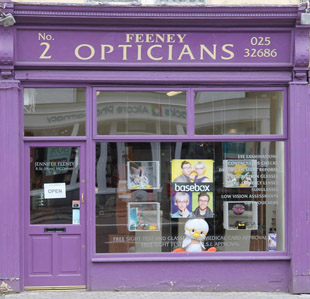 We are committed to providing high quality eyecare in a friendly and relaxed environment. We will take the time to explain the tests and answer any concerns you may have.
We are experts in all aspects of eyecare including
Sight Testing for Adults & Children
Contact lenses
Low vision aid assessment
Driver Vision Screening
VDU and occupational vision screening
We have a wide selection of frames including Guess, Diesel, Ted Baker, Episode and Hero to name but a few. We also have a great selection of sunglasses including Maui Jim – the ultimate in sun protection.
For more information, or if you have any queries: